Muscletech Hydroxycut Reviews

I've been taking Hydroxycut for about two months. I didn't start riding bike until about 1 1/2 months ago. I was 240 lbs. and now I'm at 208 lbs. I've lost about 32 lbs. At first, it was water weight that I lost. When I started exercising, riding my bike, etc., I could see vast improvement. I only take half of the recommended dosage. I will eventually start weight lifting. 
- Joe from Clearwater, MN. (5/5)






A Close Look And Review Of Pro Clinical Hydroxycut Weight Loss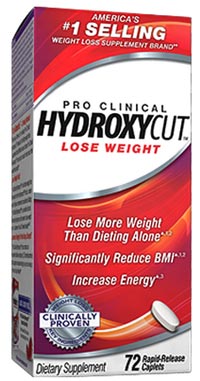 Muscletech's Hydroxycut has been around for quite a while now, and many people has had excellent weight loss results. My housemate, some years back, went on Hydroxycut to get ready for summer, the beach, and the ladies. :) He's by no means fat, but had a layer of fat which he wanted to shed to show more definition. After a month or so, by may, he became noticeably more cut and striated. He didn't lose much weight, since we were hitting the gym regularly, but he definitely lost some fat pretty fast. He experience no bad side effects, other than a really fast heart beat. We measured his heart beat at a resting pace, and it was around 90 to 100.
One of the most valuable input from Hydroxycut Pro Clinical(and other diet supplements alike) is the motivation they can provide. When you see yourself loosing weight, and start seeing progress, that feeling just can't be beat. Seeing progress is one of the biggest motivators, even long after you're off from Hydroxycut.