Cytosport Monster Mass Review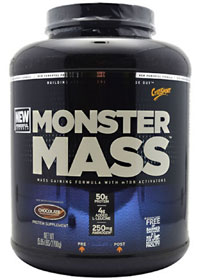 Are you looking for a great tasting weight gainer that's loaded with top notch proteins and that is not stuffed with cheap carbs? If so, then look no further than Cytosport's amazing Monster Mass gainer. Give this a try, and I promise you won't be disappointed!
Indeed, being a bit of a hardgainer, I've tried my fair share of weight gainers on the market. Some are decent, others are full of cr@p, and there are a rare few standout products such as Monster Mass by Cytosport.
With this, you're getting good amounts of protein along with reasonable (not overloaded with) amounts of carbohydrates giving you a really nice carbs to protein ratio. More on this in a bit... To top it all off, you can get this at a great price as well.