Universal Nutrition Animal Rage Review
A Pre-Workout Booster That Will Give You All the Energy You Need!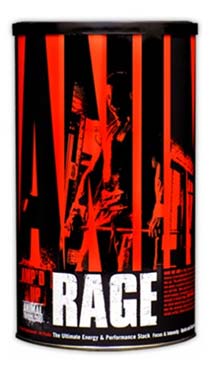 Animal Rage is a very potent pre-workout booster that is designed to give you loads of energy, focus, and endurance that will allow you to easily power through the most intense workouts. It is another great product from Universal Nutrition's quality lineup of "Animal" supplements. If you've used any of their "Animal" titled products, you'll know that these are all top notch quality products, and Animal Rage is no different.
Taken about 30 minutes prior to your workouts, you will notice an amazing boost to your energy and endurance levels. This is a very potent formula and as such, it is recommended that on your first try, use just 1/2 a serving at first before moving on to the full dosage. Besides, this is always the safe thing to do to test your body's tolerance.