Creatine Side Effects You Need to Know About
What are the Side Effects of Creatine?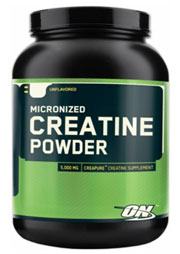 There are very few adverse creatine side effects. Speaking from personal experience, I've never experienced any negative or unwanted side effects of creatine.
Extensive experiments have been done to test for side effects on humans, and Dr. Paul Balsom - the world leading expert on creatine - stated "to the best of our knowledge, the only documented adverse effect of creatine supplementation is an increase in body mass." Well, I'd say that's something we can all live with.
However, be cautioned that there are no long term studies on high dosage effects on creatine use. So its recommended that you follow the instructions on the label and don't over do it.
Long term use of creatine has not shown any adverse side effect on humans. I have used it on and off for many years, and have never encountered any negative effects. As well, no studies have shown creatine to have any adverse side effects on humans.