The Definitive Guide to Comparing the Best Creatine Supplements (Part 1)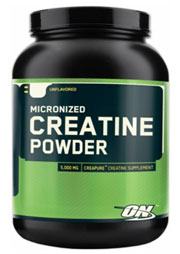 In our creatine guide, we went into details covering all aspects of creatine supplements. We covered topics on its effects, types, and loading and its use. As a continuation of that, we're preparing a consumer's guide to buying creatine supplements. With so many different products on the market, how do you decide what to buy and what gives you the biggest bang for your buck?
This guide will be broken down in to roughly 3 sections mainly comparing 4 categories of creatine products including: 1) creatine monohydrate, 2) creatine and carbohydrate formulas, 3) Kre Alkalyn creatine and creatine and NO mixed supplements.
As usual, much of our comparison will be based on cost analysis to figure out which products gives the biggest bang for your buck. The comparison will be based on cost per gram of creatine (CPGC) and cost per serving (CPS). Sometimes CPS may not be the best metric to use simply because various supplements will include varying amounts of creatine, so often times, the CPGC metric gives a slightly more accurate comparison between similar supplements.