#1 Think low carbs, not high fat! Forget about diets that have you striving
for zero carbohydrates while still eating platefuls of high fat foods like whole
eggs, fatty beef and cheese. The winning strategy is to limit carbohydrates AND fat while making lean protein your key ingredient to stave off muscle loss.
#2 Double your fun Take the number of carbohydrates you would normally eat and divide by two. A normal 200 pound male will usually eat about 500 grams of carbohydrates daily. Follow the one half usual carbs per day (250g) for one day. Next, slash that reduced total in half once more (125g) and stick with that lowered carbohydrate intake for two more days. Spread your carbohydrate intake evenly over the day.
#3 Eat your carbohydrates before and after exercise. During days 4 and 5 you will keep your carbohydrate intake at the reduced levels (125g), but eat
carbohydrates only before and after you exercise. Split your carbohydrate
intake evenly (62.5g before and 62.5g after exercise). This will help to spare
your muscles while depleting carbohydrates in the body and kicking the insulin mechanism into high gear.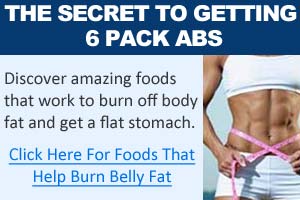 #4 Slice carbs to the bone. Now that you have depleted your muscles of
glycogen you can really push the envelope for two days. This is the hardest
part of the seven step plan as your glycogen levels will be so low you will have very little energy. Cut your carbohydrates back to 75 grams for the next two days. Try to eat the majority of your carbs before exercise to give you the
energy you need. For the rest of the day the only carbohydrates you will get should come from vegetables.
#5 Switch it up for one glorious day. When you are on a low carbohydrate diet your body will adapt which will slow your metabolism and your rate of calories being burned. You can trick your body by switching things up for one day and keep your metabolism and fat burning in high gear. Increase your carbohydrate intake to 80% of normal (this is 400 grams for the referenced 200 pound male). This increase will fool your body and keep your metabolism high while also providing you with much needed energy at this point.
#6 Don't forget to increase protein. During your reduced carbohydrates you
will need additional protein to keep your body from using your muscles as fuel. Follow the schedule below for protein intake to avoid this problem.
Day 1: 1 grams of protein per pound of bodyweight
Day 2 & 3: 1.2 grams of protein per pound of bodyweight
Day 4 & 5: 1.6 grams of protein per pound of bodyweight
Day 6 & 7: 1.8 grams of protein per pound of bodyweight
Day 8: 1 grams of protein per pound of bodyweight
#7 Rinse and repeat. Repeat the previous six steps up to three times and then take a one week break. After several rounds of this plan there is no doubt that you will reach your weight loss goals.
The Total Plan
Day 1: 250 grams of carbohydrates / 1 grams of protein per pound of bodyweight
Day 2 & 3: 125 grams of carbohydrates / 1.2 grams of protein per pound of
bodyweight
Day 4 & 5: 125 grams of carbohydrates (62.5g before and 62.5g after exercise) / 1.6 grams of protein per pound of bodyweight
Day 6 & 7: 75 grams of carbohydrates / 1.8 grams of protein per pound of
bodyweight
Day 8: 400 grams of carbohydrates / 1 grams of protein per pound of bodyweight
Eat six meals a day
Drink at least 64 ounces of water daily
Exercise daily
>> Click here for a real solution that will help you Burn Off the Fat