What makes matters worse is that studies have found a link between stress and stress induced behavior of consuming caloric dense foods. Another study from University of California (dept. of psychiatry) performed research on psychological stress and eating patterns based on a model of "reward based stress eating." Their study focused on the role of cortisol on motivating intake of caloric dense foods. They stated that stress and food can stimulate release of opiod in the body (a chemical substance with morphine like action ie. pain relief), which appears to be a powerful defense mechanism protecting the individual from detrimental effects of stress.
When an individual faces stress, opiod is released in the body, which is a defense mechanism that decrease activity of the HPA axis, thus weakening the stress response. And repeated stimulation of this "reward based stress eating" can lead to neurobiological adaptations that promote the compulsive nature of overeating. Hence it is clear that cortisol can lead to this type of behavioral patterns. [4}
Because of this strong link between stress and body fat, there are various diet pills that are marketed to help reduce stress and help aid weight loss. Weight loss supplements such as cortislim and relacore have been promoted as "belly fat" pills.
>> Click here to learn more about the Fat Loss for Idiots Diet
How to Get Rid of Stubborn Belly Fat
With stress and chronic stress being strongly linked to gaining body fat and belly fat, the first steps to take to get rid of your stubborn belly fat is to effectively manage your stress and reduce your stress levels. Consider some of these tips to reduce stress and help get rid of stubborn belly fat.
Start by identifying sources of stress in your life - what gets you stressed out and what causes those stress. Some sources of stress may not be very obvious such as feelings and thoughts that cause stress. There are some unhealthy methods of coping with stress that you should avoid including:
Overeating or binge eating
Smoking
Drinking too much
Sleeping too much
Lashing out in anger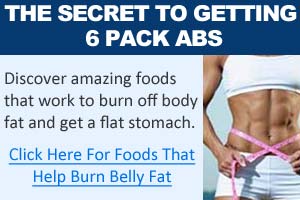 When faced with stressful situations, there are a few ways to deal with it to minimize the amount of stress you experience such as avoiding the stressful situations, or adapting to the stress. You can't avoid all the stress out there, and when you can't avoid certain stress, it's best to adapt to it to minimize the level of stress you experience from it. Below are some tips to reduce stress:
Avoid people that stress you out
Avoid stressful situations
Lift weights and do some strength training
Listen to relaxing music
Spend time outside to enjoy nature
Get a good sweat doing intense cardio training sessions
Gardening is another great way to relief stress, and help you relax
Get a good laugh
It's not easy to live a stress free life, it's probably near impossible. But once you learn how to deal with the stress you experience, you can minimize their negative effect on you and avoid gaining body fat, and perhaps even help to get rid of stubborn belly fat. But always keep in mind that stress is only one of the many factors affecting weight gain and fat loss. Aside from reducing stress, you still need a healthy diet, and exercise regularly to get rid of belly fat.
The following sections will cover the topics of diets for getting rid of belly fat and also belly fat exercises.
>> Click here to learn more about the Fat Loss for Idiots Diet