Abdominal Training Techniques - The Don't Do's

Don't Twist - Twisting from side to side with a stick or anything in this category can widen your waist.

Don't Do Side Bends - Side bends, weighted or not, can add size to your waist, making it thicker.

Don't Do Hanging Leg Raises or Knee-Ups - These do not even come close to targeting the lower abdominal as many believe. These actually work the sartorius muscle that runs down the leg.

Don't Add Resistance Unless You Genetically Have a Small Waist - Some people can add resistance to their crunches (rope crunches), if their waist is genetically small. Those who lack natural symmetry and have blocky shapes should avoid abdominal resistance.

Ab Exercises to Do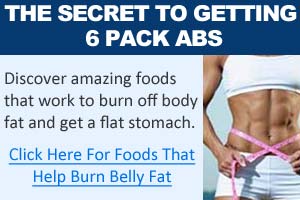 Forget all the fancy abdominal variations that leave you more confused than when you began. Focus on these four ab exercises and you will target the entire abdominal muscle fully.

1. Stomach Vacuums - The stomach vacuum is an effective exercise for working the ab muscles that are rarely targeted. Stand upright and pull your stomach in and hold it there for as long as possible. Repeat three times.

2. Lying Pelvic Lifts - Lie flat on your back and put your legs in the air so that your body is in the "L" position. Slowly, and in a controlled manner, raise your hips off the floor an inch or two, and then return to starting position.

3. Modified Crunches - Lie on the floor with legs crossed Indian style and crunch.

4. Elbow to Opposite Knee Crunch – These target the obliques. Lie on the floor with knees in bent position and crunch your elbow to the opposite knee.

Once you get your diet in gear, omit the exercises that can widen your waist and incorporate the effective abdominal exercises, you'll be on your way to a slimmer waist in no time.